At Esther Reizes & Co., we strive to provide our clients with top notch service, assisting them in buying, selling and investing in the commercial real estate market. We cover the commercial real estate class assets of multifamily, office, industrial, land and hospitality.
Our objective is to maximize our clients' profits, by assisting them in achieving the highest possible return on their investment. Our approach is to offer easy and prompt communication to enable a smooth and swift transaction.
Our team can take our clients through the process from beginning to end – we offer insight into markets of interest, source seals and tune in to our clients' criteria.
We are partnered with companies who provide a full range of integrated services including investment sales and financial services, project and facilities management. We are proud to work with a diverse group of individuals, nationally.
Esther Reizes & Co. syndicates deals and offers JV and investment management opportunities.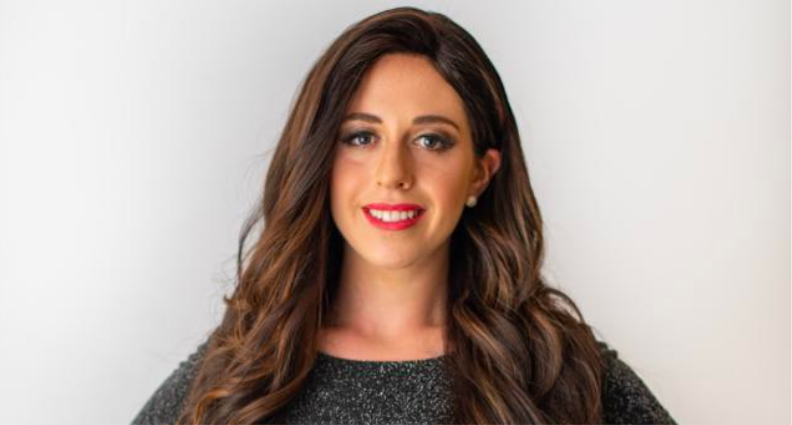 Esther Reizes-Lowenbein has redefined the face of real estate by offering professional and on-demand service. Esther services the commercial real estate market, as a realtor, investor and syndicator. She has successfully closed over 300 million dollars in commercial transactions thus far. She is recognized as a "serial net-worker" and has a knack at connecting buyers, sellers and investors.
Esther holds a master's degree from Adelphi University. She is an entrepreneur and philanthropist. She takes great pride in her wonderful children. Additionally, Esther, together with her husband are extremely active in their community and run a non-for profit, providing relief for underprivileged individuals.
In just 8 months, Esther has successfully raised over 30 million dollars from coGP and JV investors.
some of esther's Latest Articles
Zero Experience to $500M in Commercial Real Estate in 4 Years, Commercial real estate always seems like an invite-only club. Those who make it big in real estate syndications, capital raising, and deal-finding always seem to have a mentor or friend who helped them get their start.
Esther Reizes // 02.10.2022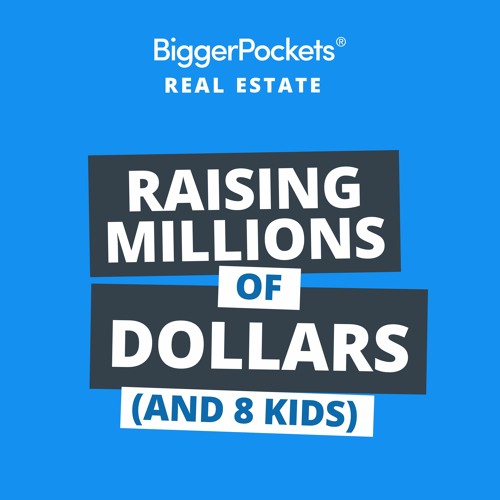 RAISING EQUITY AND RAISING KIDS!
As a capital connector, investor and realtor in CRE, I have learned so much in the past 4 years and I'm happy to share what I know with others. I am really only getting started!
Onward and upward!!
Esther Reizes // 01.21.2022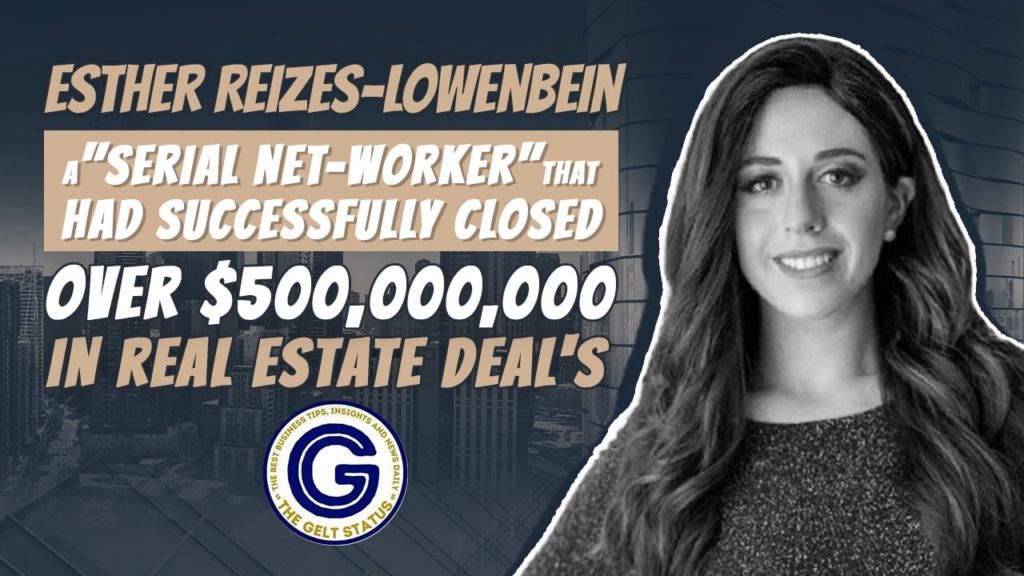 A "Serial Net-worker" that had successfully closed over $500,000,0000 In Real Estate Deals In 4 Years: Esther Reizes-Lowenbein.
Esther Reizes // 03.19.2022
How to Get In On Multi-Million Dollar Real Estate Deals, Real estate deals come in all shapes and sizes. To one investor, a $100,000 deal may be huge, but to another, that's chump change. What almost all real estate investors want is a bigger piece of a bigger deal. But how do you get in?
Esther Reizes // 02.17.2022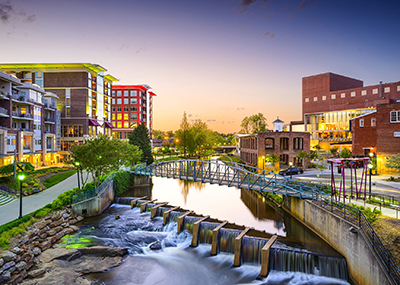 Investing In Real Estate May Be The Answer
What does financial freedom mean to you? The most common response I received from asking some of my clients is having the stability, flexibility, and ability to do what you want with your finances on your own schedule. Several stated that it means to be debt-free, paying off tuition, or having enough money for a rainy day.
Esther Reizes // 10.18.2018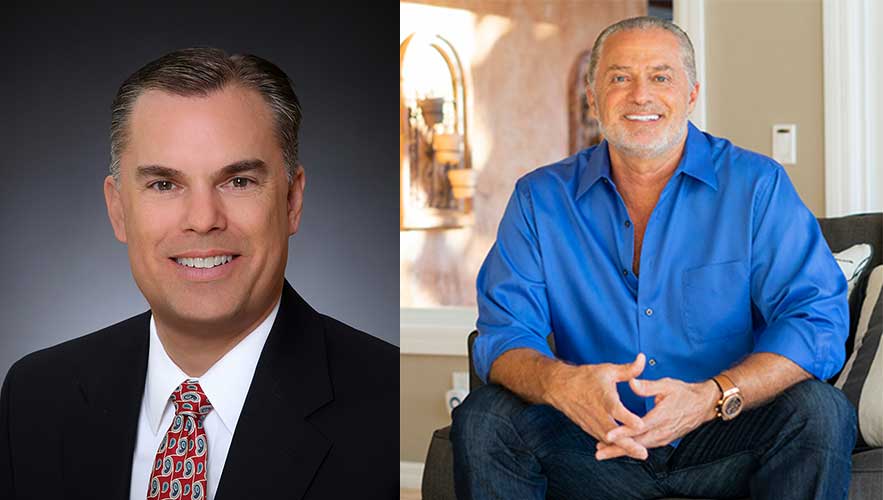 I recently had the privilege of talking to two mega real estate investors. It was enlightening to hear about their motives for taking on real estate investing, their journey, and present-day status. Rod Khlief and Brian Burke are two of the top investors in today's market, both brilliant-minded and kind, generous souls.
Esther Reizes // 5.30.2020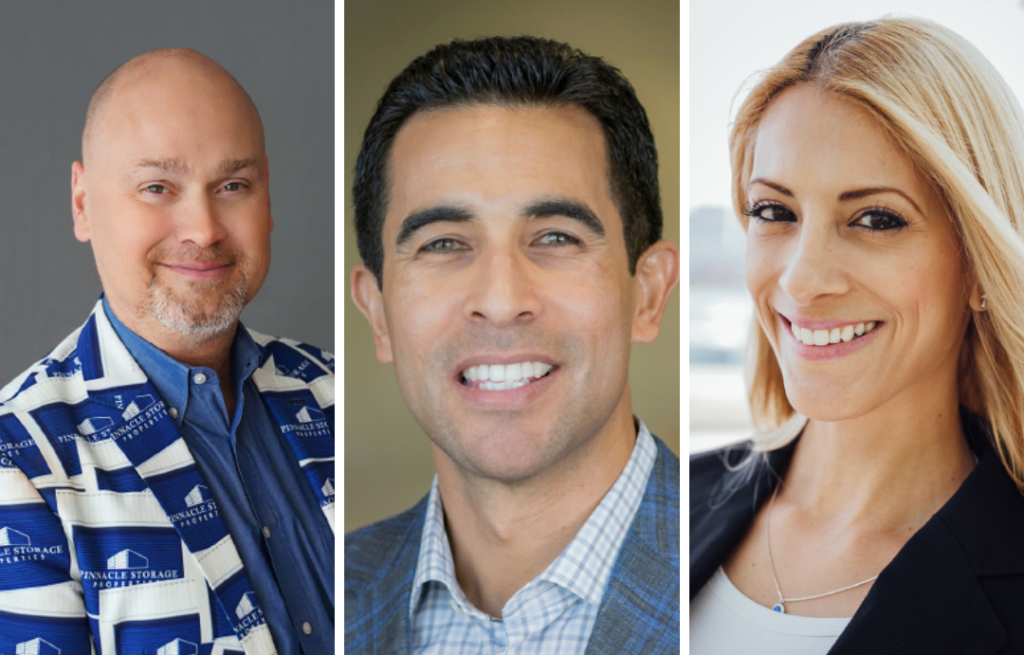 I am always amazed at the successful commercial real estate investors I come across. All of them present with similar philosophies, goals, objectives, and a positive, fun outlook on life. Those attributes are consistent even though the individuals and their businesses differ. Ellie Perlman is a female in the industry, and an attorney turned investor; John, a successful self-storage investor, and JC found his niche in a specific market.
Esther Reizes // 4.30.2021
Should You Ditch The City?
Throughout history, several worldly pandemics have caused people to move from urban locations to the suburbs and beach towns. Generally, people moved back following the pandemic due to jobs and schooling obligations.
Esther Reizes // 05.8.2020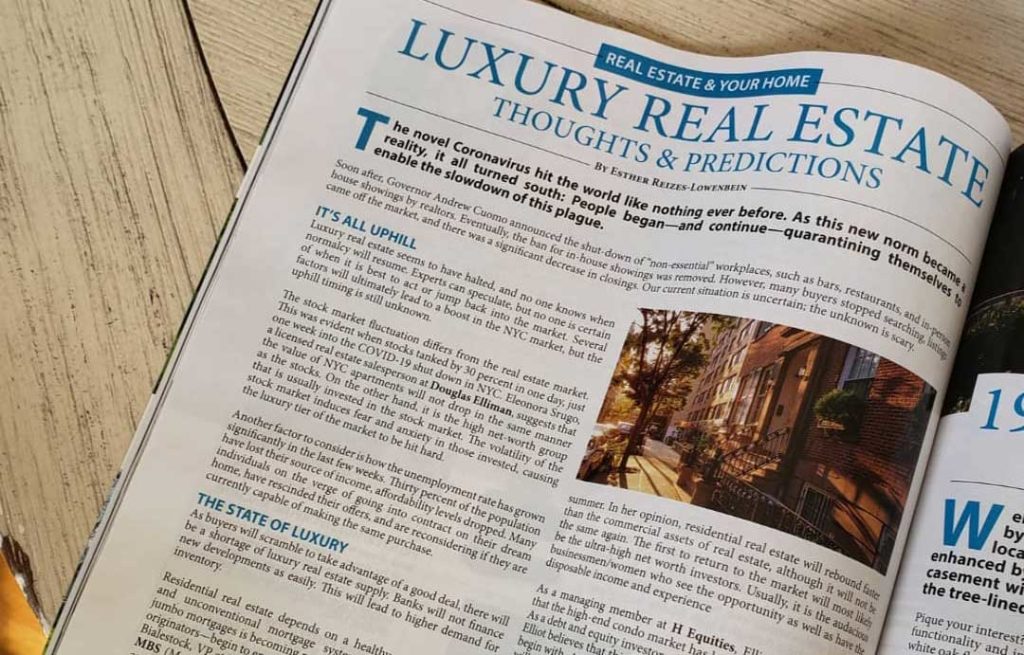 The novel Coronavirus hit the world like nothing ever before. As this new norm became a reality, it all turned south: People began—and continue—quarantining themselves to enable the slowdown of this plague.
Esther Reizes // 04.20.2020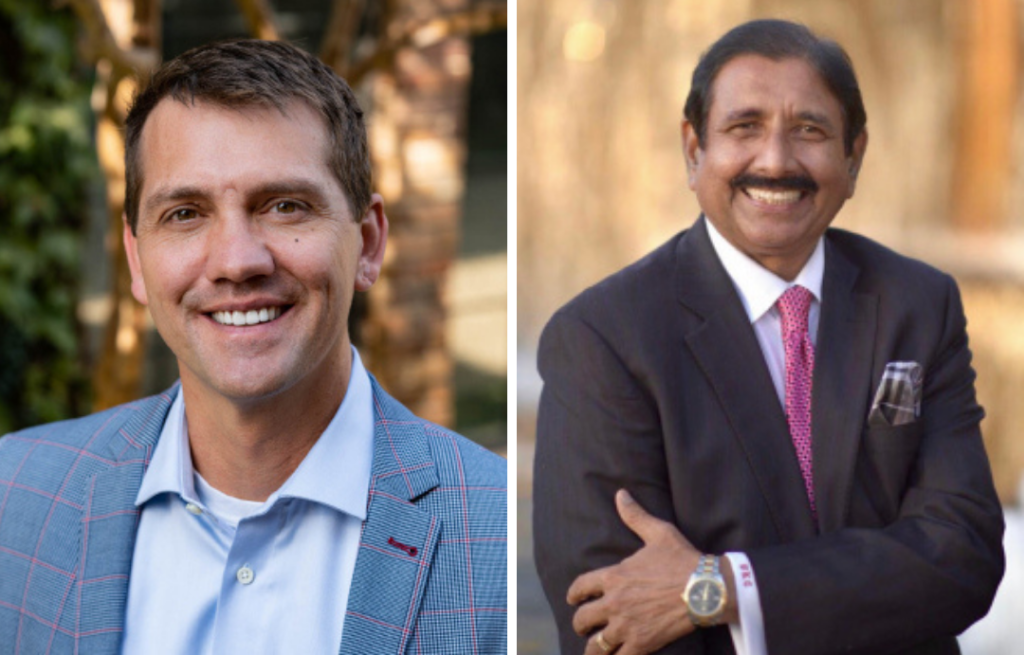 I was thrilled to interview two extraordinarily successful Commercial Real Estate (CRE) investors recently. Both Kenneth Wolfe and Vinney Chopra share the burning desire to reach their goals, have a solid plan to execute, and take prompt action. Their experience taught them to stay on target, be persistent, and rebound from all failures. 
Esther Reizes // 8.05.2020

I recently attended a commercial real estate summit and was inspired by some power-house women, determined and successful who have created their all-women teams. Here are their stories.
Esther Reizes // 03.8.2021
The amazing Esther Reizes – Lowenbein telling us about her transition from a speech pathologist to a residential real estate agent and eventually into commercial real estate.  Esther shares her journey as an investor in warehousing and multi family investments.  What are Esther's thoughts on industrial real estate?  How has covid affected the industry?  Esther gives great advice to current and future real estate brokers and investors.  Why start out as a passive investor and then grow into active investments?  So much incredible content, do not miss it!
Esther Reizes // 10/19/2020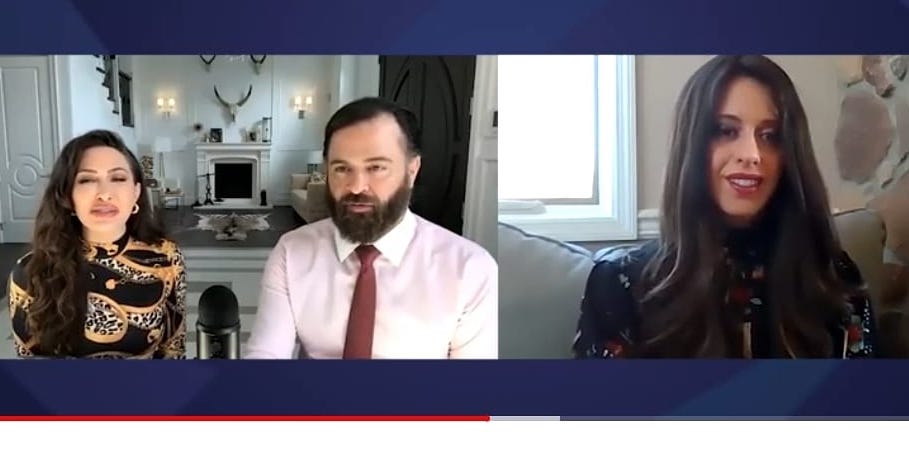 Sales & investing – With Esther Reizes
Esther Reizes // 10.15.2020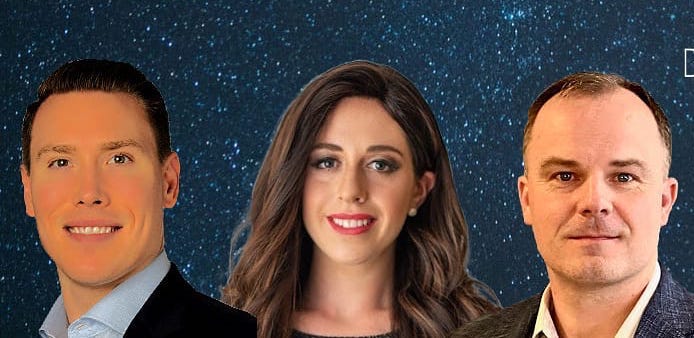 Diary of an Apartment Investor​
Knowing who you need by your side as a multifamily investor and what tax benefits you could receive is what Kent explains to Esti and aspiring investors everywhere in this episode.
Esther Reizes // 10/19/2020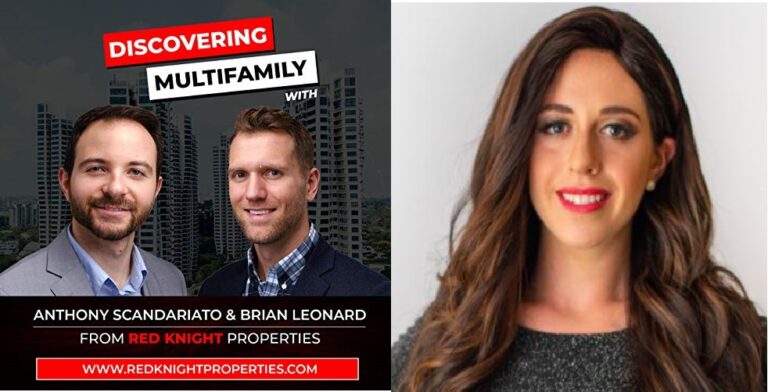 Transitioning Into Real Estate
Here's a show for you… Transitioning Into Real Estate With Esther Reizes-Lowenbein episode of Discovering Multifamily
Esther Reizes // 10.15.2020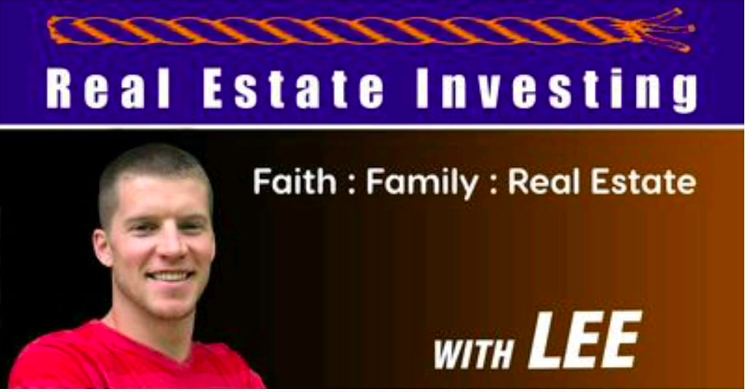 Threefold Real Estate Investing
Using Social Media to Netork and Raise Big Money for Big Deals with Esther Reizes-Lowebein
Here's an episode for you… Using Social Media to Netork and Raise Big Money for Big Deals with Esther Reizes-Lowebein episode of Threefold Real Estate Investing
Esther Reizes // 10.18.2020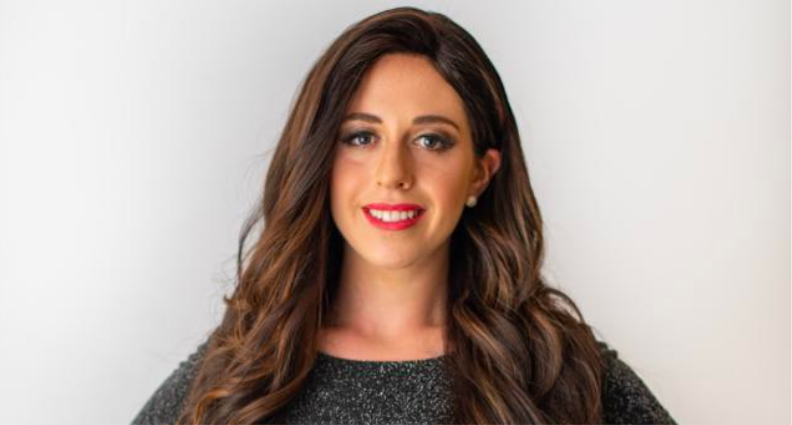 New York and Relocation Trends w/ Esther Reizes-Lowenbei‪n‬
My guest today examines the current migration of families and companies out of New York City. We discuss what's behind it, what it looks like, and what's ahead. Esther Reizes-Lowenbein is a real estate expert in the New York area, but also operates in commercial investment real estate nationally.
Esther Reizes // 5.30.2020

Looking to buy, sell or invest in Commercial and Residential real estate? Contact me!! As a "serial networker" and my ability to see deals through, I have great success in finding real estate deals that suit my clients' criteria.
Esther Reizes // 10.18.2020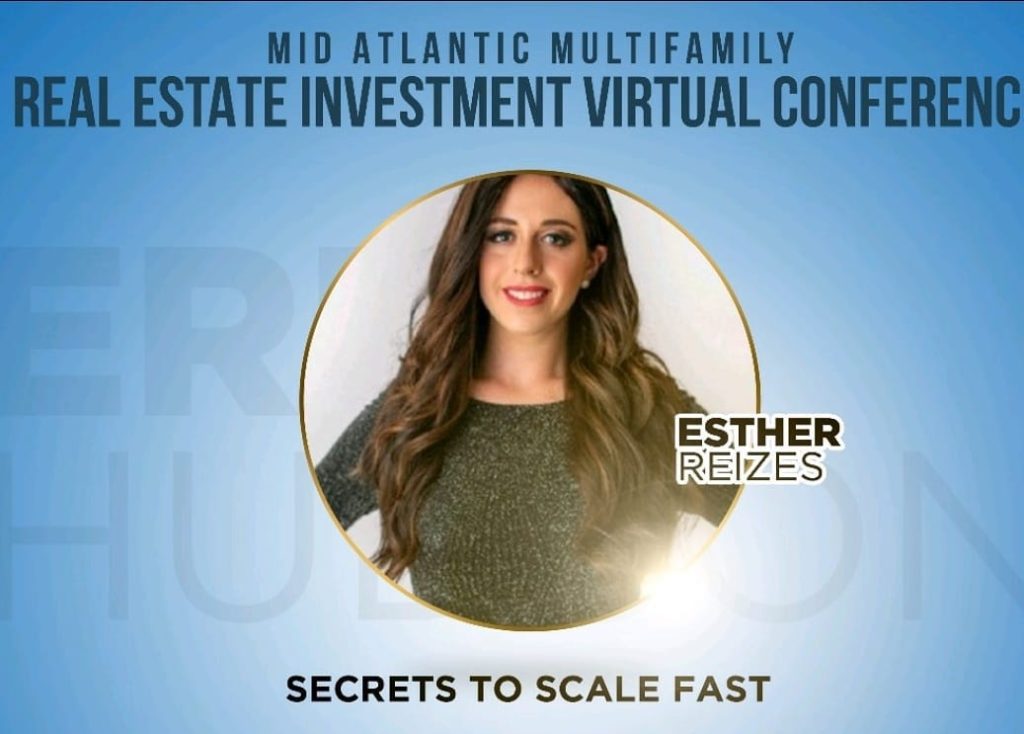 "What if you could raise over 30M from your network in 8 months?"
Esther Reizes // 10.21.2021